The Avenir (Former Pacific Mansion)
Last Updated: 5th December 2023
The Avenir (former Pacific Mansion) is proudly developed by Carmel Development Pte Ltd, a tripartite joint venture between award-winning developers Hong Leong Holdings Limited (HLHL), GuocoLand Limited and Hong Realty.
Listed since 1978 in Singapore Exchange (SGX), GuocoLand has in recent years ventures successfully into the luxury residential sector and integrated developments, with their sound track records such as Wallich Residence, Martin Modern, Midtown Bay and the recent project at the East, Meyer Mansion.
Incorporated since 1968, HLHL has been the pioneer in Singapore's real estate industry, creating iconic and prestigious development for the past 4 decades. Their impressive recent track records include Sage, One Balmoral, The Tate Residences and the recent project, Midwood. The Avenir is the joint venture's latest masterpiece in the central region of Singapore.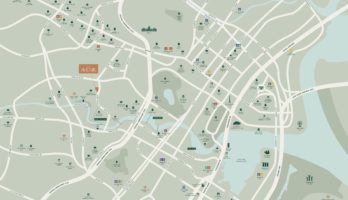 The Avenir is ideally situated at 8 to 32 River Valley Close, near to the junction of River Valley Road and Killiney Road. It is within short walking distance to Somerset MRT Station (NS23). By 2021, once the Great World (TE15) station is completed, which is the Stage 3 of Thomson-East Coast Line, future residents of The Avenir Singapore will be only 5 MRT stations away from Marina Bay, making commuting to work or entertainment a breeze.
For those who drives, The Avenir condo is within short driving distance to three major expressways; Ayer-Rajah Expressway (AYE), Central Expressway (CTE) and Marina Coastal Expressway (MCP). This makes travelling to the rest of Singapore with ease and lesser congestion.
There are plenty of amenities nearby The Avenir, which can be reference from The Avenir location map. The nearest heartland wet market is Tiong Bahru Market, which is approximately 5 minutes' drive away.
Kindly dial our hotline to book a ShowFlat appointment with us via this portal before heading down to view The Avenir Showflat as occasionally we may be closed for private events or routine maintenance.
There is no COMMISSION payable by all buyers. For those who had already register your appointment with us via online, rest assure you will be getting the best possible Direct Developer Price with Star buy discount on selected units.
Please be informed that all units available for sale at The Avenir are on first-come-first-serve basis. Due to the overwhelming response, please check on the balance units chart before putting up any reservation of a particular unit.
Subjected to Developer's approval, reservation of unit is only allowable for not more than 2 hours within the same day.
All prices indicated in this portal are subject to change without further notice.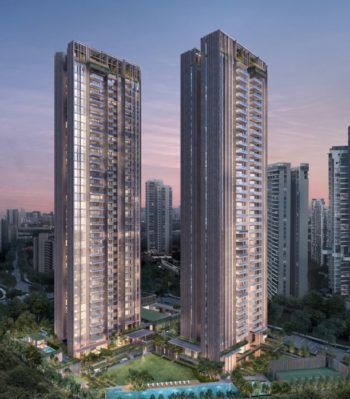 The Avenir condo is freehold luxurious residential new launch located at 8 and 10 River Valley Close, in prime District 9 of Singapore. This brand new development is brought to you by GuocoLand, Intrepid Investments and Hong Realty and will consist of a total of 376 luxurious spacious units ranging from 1- to 4-bedroom and 4+Family with private lift. The unit size ranges from 527 sqft for a one bedroom to 2411 sqft for a 4+Family. All higher floor units will enjoy panoramic view overlooking towards the southern sea, Singapore River or Marina Bay Sand.
There are plenty of amenities near to The Avenir Singapore that can fulfilled your daily needs. A 24-hours NTUC FairPrice supermarket is only 4-minutes' walk away from the condo. It's strategic location at the heart of River Valley makes daily commuting using public transport a breeze too. It is within easy reach to 3 MRT stations, Somerset (North-South Line, NS 23), Fort Canning (Downtown Line, DT 20) and the future Great World (Thomson-East Coast Line, TE 15) MRT stations are all within close proximity to the development.
Parents or Parents-to-be looking for a reputable can look forwards enrolling this child to River Valley Primary School, which is with 1km and is situated next to The Avenir.
With an entry price starting from $1.4xm approximately for a good size one-bedroom, The Avenir pricing presents an attractive opportunity for high-net-worth individual seeking for a freehold trophy home in River Valley precinct with luxurious fittings and concierge service.
Interested home-seekers and investors can view and download The Avenir Floor Plan and The Avenir E-Brochure here.
River Valley Primary School (RVPS) - Within 1km From The Avenir
River Valley Primary School (RVPS), which is situated right next to The Avenir, is considered to be a popular school in Singapore. This is often based on a combination of factors such as academic performance, co-curricular activities, and reputation.
In terms of academic performance, RVPS has consistently performed well in national examinations, with students achieving high scores in the Primary School Leaving Examination (PSLE).
RVPS also offers a wide range of co-curricular activities (CCA) and sports programs, giving students the opportunity to develop a variety of skills and interests.
RVPS also places emphasis on character development, with a range of programs and activities aimed at fostering positive values in students.
The school also has a good reputation, having been around for many years, and has a history of producing successful students. This often leads to high demand for enrollment, with many parents wanting to secure a spot for their child at RVPS.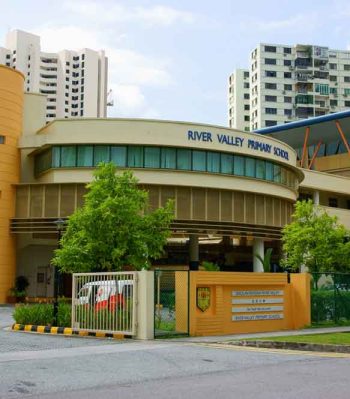 Great World MRT Station (TE15)
Great World MRT Station (TE15) is a Mass Rapid Transit (MRT) station on the Thomson-East Coast Line in Singapore. It is located along Kim Seng Road, near the junction of Kim Seng Promenade and Zion Road, serving the Great World City shopping mall and the surrounding residential areas. It is approximately 650m away from The Avenir Condo.
The station opened on 13th November 2022, as part of the Thomson-East Coast Line Stage 2. It is situated between the Tiong Bahru and Havelock MRT stations, and is the first station on the Thomson-East Coast Line to be located underground. The station has two levels, with the concourse level on the lower level and the platform level on the upper level.
The station is fully accessible, with facilities such as escalators, lifts, and ramps for the convenience of passengers with disabilities. The station is also equipped with various passenger amenities such as passenger information display systems, fare gates, and ticketing machines.
Great World MRT Station is served by the Thomson-East Coast Line and provides convenient access to various destinations in the city, including Marina Bay Sands, Gardens by the Bay, and Sentosa Island. It also connects with other MRT lines such as the Circle Line and the North-East Line at the nearby Tiong Bahru MRT Station.
Overall, Great World MRT station is an important and convenient transportation hub for the residents, commuters and visitors of the Great World City area.
Somerset MRT Station (NE23)
Somerset MRT Station is a train station in Singapore, located along the North-South Line. It serves the shopping district of Orchard Road, making it a popular station for tourists and local shoppers. The station is also surrounded by residential and commercial buildings, making it a convenient location for commuters.
The station has two levels, with the concourse level being on the lower level and the platform level on the upper level. It has a direct link to the popular shopping mall, Somerset 313, providing easy access for shoppers and commuters. The station is also equipped with amenities like ticket machines, ticket offices, escalators, and lifts for the convenience of passengers.
Somerset MRT Station is known for its modern and sleek design, with a predominantly white and grey color scheme. The station is also well-lit, ensuring a safe and comfortable journey for commuters. With its location in the heart of the city and its convenient access to shopping, dining, and entertainment options, Somerset MRT Station is a popular choice for commuters and visitors alike.
The Avenir is approximately 800 meters away from the station.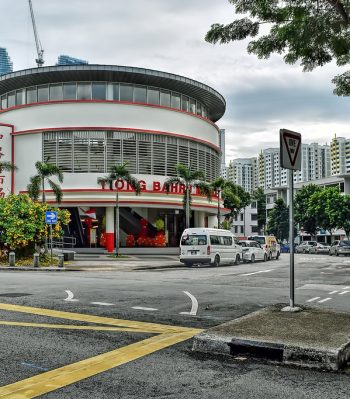 Tiong Bahru Market - Nearest Wet Market From The Avenir
Tiong Bahru Market is a hawker center and market located in Tiong Bahru, Singapore. It is known for its local food and street vendors selling a variety of items such as fresh produce, seafood, and cooked meals.
It is considered one of the oldest markets in Singapore, having been built in the 1930s. The market has undergone renovations in recent years and now features a mix of traditional and modern elements.
It is a popular destination for both locals and tourists looking to experience traditional Singaporean culture and cuisine.
Tiong Bahru Market is only a short 6 minutes drive from The Avenir.
Robertson Quay - 5-Minute Walk from The Avenir
Robertson Quay is a vibrant and dynamic district located in the heart of Singapore, situated on the banks of the Singapore River. It is only less than 5-minute walk away from The Avenir. The area is a popular destination for locals and tourists alike, with its blend of historical and modern architecture, fantastic dining options, and exciting nightlife.
The Robertson Quay district has a rich history dating back to the 1800s, when it was a bustling hub for commercial activities, particularly for the spice and opium trades. Today, the area has undergone significant redevelopment and is now known for its chic waterfront promenade, lined with trendy bars, restaurants, and cafes.
One of the main attractions of Robertson Quay is its extensive range of dining options. The district is home to a wide range of restaurants, from trendy cafes and casual bistros to upscale fine-dining establishments. The area's international cuisine reflects Singapore's diverse cultural heritage, and visitors can enjoy everything from authentic Italian pizzas to traditional Asian street food.
Despite its modern redevelopment, Robertson Quay has not forgotten its rich heritage. The area's architecture is a blend of old and new, with historic shophouses and colonial-era buildings standing alongside sleek high-rise apartments and modern office buildings. This creates a unique and fascinating visual landscape that reflects Singapore's history and transformation into a modern city.
In conclusion, Robertson Quay is a dynamic and exciting district that offers visitors a blend of history, culture, and modernity. Whether you're looking for fine dining, nightlife, or just a casual stroll along the waterfront, Robertson Quay has something for everyone. Its unique blend of old and new, along with its lively and cosmopolitan atmosphere, make it a must-visit destination in Singapore.
Unique Selling Points of The Avenir
The Avenir is developed by two well-known developers in Singapore; Hong Leong & GuocoLand, that had won multiple awards both locally and overseas.
Situated at prime District 9 River Valley precinct, which is a highly sought-after location that is near to Orchard Road shopping belt, Central Business District and Marina Bay Financial Center.
Lifestyle living that is close to Singapore River, Robertson Quay and Great World City with plenty of amenities that is within short walking or driving distance.
Within 1km to River Valley Primary School, which is one of the highly sought-after school in central region of Singapore.
Exclusive freehold development with more than 120,000 sqft of land size and only 372 units. 80% of the land is dedicated to landscaping and full facilities that includes a 50 meter lap pool, tennis court and 2 sky gardens.
Well connected to 2 MRT stations, Great World (TE 15, Thomson-East Coast Line) and Somerset   (NS23, North-South Line) with less than 5 minutes' walk.
All units in The Avenir are fitted with luxurious finishing such as V-Zug, AXOR, Novacucina, Antoniolupi, Scheider and more.
High ceiling height of 3.2m with large format floor plan for each unit type that is perfect for work from home.
Affordable freehold entry price with 1-bedroom starting from $1.5xm, that is priced similarly with surrounding 99-year leasehold new launch.